Prep water polo goes 3-1 in home tournament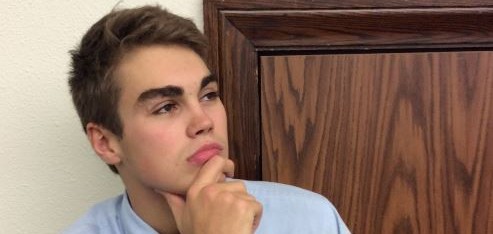 On October 16-17, Cathedral Prep hosted its only home tournament of the season at Penn State Behrend.  Prep opened the tournament Friday night against Wilson High School of Reading, Pa. Prep had last played Wilson at the Beast of the East tournament three weeks prior and came up just short in the 9-8 loss on Wilson's home waters, leaving the Ramblers itching for a rematch.
An early goal from junior Anthony Squeglia and a shutout first quarter by senior goalie Daniel Anthony kept Prep ahead 1-0 at the end of the first. The second quarter resulted in four goals from each side and Prep maintaining a 5-4 lead at the half. However, Wilson broke away in the third quarter and scored four goals while the Ramblers were only able to counter with two. With two minutes left in the game, the score was tied up at 9-9 thanks to two goals from A. Squeglia and senior Thomas Squeglia to counter another goal from the opposing team. However, after a breakaway play and goal by Wilson, and Prep unable to score on a counter play, the Ramblers fell 10-9. A. Squeglia and T. Squeglia scored three goals each, two from sophomore Calvin Behm, and one from senior Patrick Steele. Anthony had sixteen saves in goal.
Prep then went on to play Thomas Worthington High School of Worthington, Ohio, later that night. The team had taken on Thomas Worthington before, and the team knew the game would be much more easygoing than the previous game. Prep was able to put TW away 13-7 thanks to four goals from T. Squeglia, three each from Behm and senior David Rahner, two from A. Squeglia, and one from senior Austin Hancock.
On Saturday morning, the team played North Allegheny High School of Wexford, Pa. Prep started the game very rocky and was losing 5-4 at the half. After a change in strategy, the Ramblers pulled ahead and won the game 12-7 thanks to five goals from A. Squeglia, three from Behm, two from Rahner, and one each from T. Squeglia and Steele.
The water polo team would then go on to play their rival, McDowell High School, that evening. Ready for what was expected to be an easy win against McDowell, Prep made sure to pack a punch with a 20-9 victory over the Trojans. In the win, goals were provided by T. Squeglia with six, Behm with five, four from A. Squeglia, and one each from Rahner, Steele, senior Joshua Kurczewski, sophomore Thomas Uht, and sophomore Dominic Montefiori.
Contributions to the win were also made possible with the help of the Prep cheering section boosting the team's morale. Despite recent controversy behind the cheering section in recent weeks, the students did a great job in providing cheers (not jeers) and enhancing the athletic experience.
In the victories against North Allegheny and McDowell, Prep was able to clinch a spot in the the Pennsylvania State Tournament which will be held on November 6-7 at Wilson High School in Reading. Prep will play next for the Western Conference Championship on October 31 at North Allegheny High School in Wexford.