Alumni Profile: John Orlando ('88)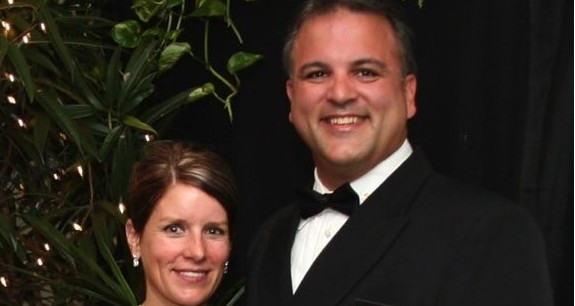 John Orlando was born in Erie, Pa., on April 15, 1970. He attended Sacred Heart for grade school and then went on to graduate from Cathedral Prep in 1988. The legacy of Cathedral Prep remains strong in his family as he continues to use the lessons he learned from Prep today.
Going to Cathedral Prep was an easy decision for John to make coming out of elementary school. He knew they had a reputation for success and gave him the opportunity to prepare himself for college. A lot of his grade school friends were also attending Prep then, furthering his confidence in his decision to go there.
Attending Prep turned out to be one of the best decisions he made in his young life. He knew when he first walked through the door that this was the place for him. "The education I got during my time at Prep set me up well for college," Orlando said, not to mention some of the lifelong friends he made along the way.
After high school, Orlando decided to follow in his family's business at the Orlando Funeral Home. He decided to attend the Pittsburgh Institute of Mortuary Science, where learned all about this line of work so that he could eventually take over the funeral home as director. There are a number of challenges that come with being a funeral director, but he has learned to deal with them as a professional.
After his return home from college in 1993, he met his eventual wife Michele Brugger who graduated from Villa in 1986. She was a year ahead of John during his time in mortuary school, and they began dating when they returned to Erie. Today, they work together at their family-owned funeral home and have two children: Michael, who is enrolled in the 8th grade honors program at Prep, and Kailey, who is currently a freshman at Villa and was part of the soccer team who won the AA state title in 2015.
Beyond being a funeral director, Orlando has a number of hobbies outside of work. He enjoys being outdoors, including hunting and fishing. On top of this, after college he became an avid boater. After he got married, his father-in-law introduced him to sailing and helped convert him into more of a sailor, although he still enjoys boating in general. He has a sailboat docked at the Erie Yacht Club, where he is also the Commodore. After he joined the yacht club in 1999, he fell in love with the atmosphere as well as all the people down there and decided to get more involved.  He joined a few of the committees there before being elected to the board of directors and eventually Commodore.
The role of Commodore comes with a number of rules, including being the chairman of the board of directors at the club and a standing member in all the committees at the club, as well as overseeing finances and the direction that the club is going to take in the future. "It was a great opportunity for me to give back to the club," he said. "Ever since I joined in 1999 I was looking for an opportunity to give back."
Orlando has a number of different roles in his life from funeral director to Commodore, but above all he is a father. He supports his kids in all of their endeavors and loves watching them succeed. He continues working to help people of all kinds today and strives to be the best man he can be.