Netflix Review: Fuller House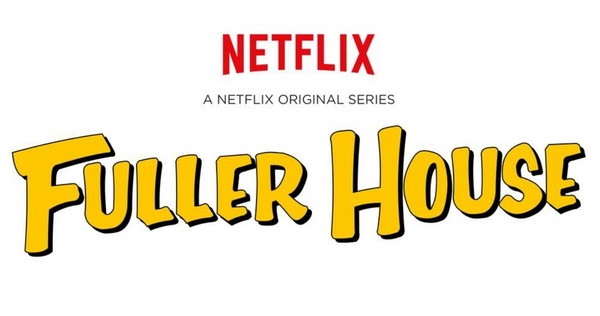 Fuller House, the long awaited new series, set 20 years after the famous Full House, is finally here. Fuller House presents a modernized sitcom continuing with the same characters we all loved growing up. The house is still owned by Danny Tanner, but now adult sisters D.J and Stephanie Tanner, along with childhood friend and neighbor Kimmy Gibler live in the house and look after D.J.'s two children: Jackson and Max. Also, Kimmy's daughter Ramona, who is the same age as Jackson, moves into the house.
In the first episode, Danny and his new wife Teri, Uncle Jesse Katsopolis and his wife Becky, their twin sons Nicky and Alex, and Joey Gladstone are all present in the house. However, these characters only appear in a few other episodes throughout the first season. This saddened me slightly, as I actually was expecting the house to be "fuller" all the time. In reality, the house is slightly less full than the last time we saw this family. Another character that is made clearly absent is Michelle Tanner, who was played by twin sisters Mary-Kate and Ashley Olsen in the original series. The director and writers of Fuller House take a shot at the two stars when Kimmy says, "At these [fashion clothing] prices, no wonder they need to act!"
There are many more jokes in Fuller House that range from cheesy to even a little too edgy for a G-rated show. However, the cause of this shift to edgier jokes and references probably comes from our changing society. At times, the jokes do feel a little forced, but the writers have to compete with the popular comedies on TV and Netflix today. I share the popular opinion that D.J.'s youngest son, Max, has some of the funniest wise cracks and juvenile yet harmless antics in any show on right now. He even makes a jab at Donald Trump, referring to his name as a "bad word." There are still family values and important life lessons learned by the characters in the show, but it does give a slightly less good, touchy feeling than the original innocent series. The main issues presented in the show involve the current and former dating lives of D.J., Kimmy, and Stephanie, the transition to a new middle school for Romana, and the various problems that Max and Jackson face as mischievous young boys.
Overall, I believe season one of Fuller House was an overall comedic success for the previous viewers of Full House. The popularity of this new show has been clear on social media, as there are many Twitter pages dedicated to it, and on the viewership on Netflix has been strong. Recently, the producers announced that season two is on its way. Hopefully, the writers will learn from what worked and what did not work in the first season and improve. The storyline is definitely interesting and can be developed upon. Fuller House has served its precursor well, and it has a very bright future going forward.