Ramblers Defeat Trojans, Break Record with 21st Straight Win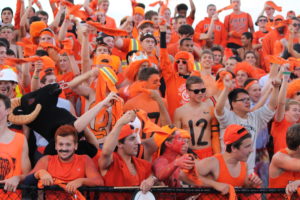 On a night filled with promise and passion, the Cathedral Prep Ramblers football team took on their crosstown arch rival, the McDowell Trojans. However, the promise of a competitive game did not last. The Ramblers had a chokehold on the game from the get-go and defeated the Trojans 45-17 in front of 5,700 people at Gus Anderson Field.


Billy Fessler hit little brother Charlie Fessler to kick off the festivities with a TD pass. From that point on, it was all Prep. McDowell was unable to get anything going on offense. McDowell (2-4) (1-1) failed to complete a pass the entire game and mustered less than 150 yards of total offense.
Billy Fessler set one record and tied another one during the evening. He broke current Michigan State quarterback Damion Terry's record for most yards in a single game with 438. He also tied Terry's record for most touchdowns in a single game with 6.
Fessler spread the wealth throughout the Prep receiving corps to 5 different receivers on the 6 TD passes. Jake DeHart (30 yards), Marlon Tyree (17 yards) Felix Manus-Schell (17, 75 yards) and finally Alex Greenawalt (52 yards) all found the endzone for the Ramblers.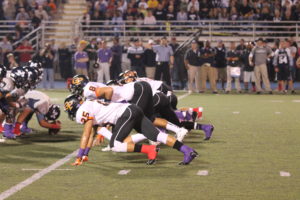 Prep improved to (6-0) overall and (2-0) in region 6 games. Prep also eclipsed a record of winning 21 straight games which is a new city record and the longest current winning streak in the state. The real highlight of the night for the Ramblers was after Manus-Schell's 75-yarder in the 4th quarter. The entire team joined him to celebrate in the endzone. Although the team was flagged, it was understandable given the emotion of the game against McDowell.