2017 NBA All-Star Weekend Preview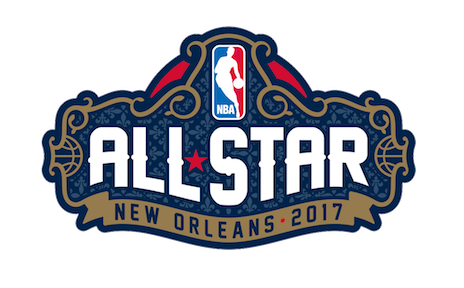 NBA All-Star Weekend showcases professional basketball players' skills. This year's All-Star Weekend will be held in New Orleans, La., from February 17-19. This gives the NBA players a little bit of a break from their 82 game season. It is a fun-filled, entertaining event.
The events begin on Friday, Feb. 17, at 7 p.m. with the Celebrity All-Star Game. This year, Michael Smith and Jemele Hill, co-hosts of SportsCenter's 6 p.m. show, will serve as the guest coaches for the West and East teams.
Michael Smith's West Team will feature Miles Brown (actor), Tom Cavanagh (actor), Mark Cuban (Dallas Mavericks owner), Baron Davis (NBA legend), Andy Grammer (recording artist), Jiang Jinfu (actor, model), Anthony Mackie (actor), Romeo Miller (actor, recording artist), Hasan Minhaj (actor, comedian), Master P (actor, recording artist), Candace Parker (Los Angeles Sparks), and Aarón Sánchez (celebrity chef).
Jemele Hill's East Team will feature Brandon Armstrong (former NBA D-League player and social media star), Win Butler (musician), Nick Cannon (actor, recording artist), Rachel DeMita (NBA2K TV personality), Ansel Elgort (actor, recording artist), Marc Lasry (Milwaukee Bucks owner), Caleb McLaughlin (actor), Peter Rosenberg (media personality), Oscar Schmidt (Basketball legend), Lindsay Whalen (WNBA player), Jason Williams (NBA legend), Kris Wu (recording artist).
The Rising Stars Challenge will follow the Celebrity Game at 9 p.m. For the third consecutive year, the league's annual showcase of young players will be a set of 10 first and second year U.S. NBA players against 10 first and second year players from around the world.
The U.S. Team includes Devin Booker (Suns), Malcolm Brogdon (Bucks), Marquese Chriss (Suns), Brandon Ingram (Lakers), Frank Kaminsky (Hornets), Jahlil Okafor (76ers), D'Angelo Russell (Lakers), Jonathon Simmons (Spurs), Karl-Anthony Towns (Timberwolves), and Myles Turner (Pacers).
The World Team includes Joel Embiid (76ers),Danté Exum (Jazz), Buddy Hield (Pelicans), Nikola Jokic (Nuggets), Trey Lyles (Jazz), Emmanuel Mudiay (Knicks), Jamal Murray (Nuggets), Kristaps Porzingis (Knicks), Domantas Sabonis (Thunder), and Dario Saric (76ers).
The following night, Saturday, Feb. 18, is one of the most watched set of events in the whole weekend. State Farm All-Star Saturday Night begins with the Taco Bell Skills Challenge. This event typically features the top guards showcasing their ball handling, passing skills, and scoring. Although, some centers do volunteer to get in. Last year, Karl Anthony-Towns won this skills challenge in an upset.
The 2017 Taco Bell Skills Challenge Participants are Devin Booker (Suns), DeMarcus Cousins (Kings), Anthony Davis (Pelicans), Joel Embiid (76ers), Gordon Hayward (Jazz), Kristaps Porzingis (Knicks), Isaiah Thomas (Celtics), and John Wall (Wizards).
The second event is the JBL 3-Point Contest. Klay Thompson was the 2016 winner. He will try to defend his title against the following participants: Eric Gordon (Rockets), Kyrie Irving (Cavaliers), Kyle Lowry (Raptors), Wes Matthews (Mavericks), CJ McCollum (Blazers), Kemba Walker (Hornets), and Nick Young (Lakers).
The very last event that will conclude the night is the Verizon Slam Dunk Contest. Everyone was tuned into the dunk contest last year because history was made. Aaron Gordon and Zach Lavine went at it aggressively with numerous perfect scores back and forth. That all ended when Lavine did a between the legs dunk from the free throw line. Zach Lavine has won the title the last two years, but he got injured and cannot compete this year. A new face has shown up though. Derrick Jones has been selected to compete in this year's dunk contest. During the 2015-2016 season, the Cathedral Prep basketball team made it to the final four and played against Jones. He had multiple dunks and blocks so stay tuned in to see the show this young player will put on.
The 2017 Verizon Slam Dunk Participants are Aaron Gordon (Magic), DeAndre Jordan (Clippers), Glenn Robinson III (Pacers), and Derrick Jones Jr. (Suns).
The showcase event to close out the weekend is the 66th NBA All-Star Game on Sunday at 8 p.m. The all-stars are players selected by players, coaches, and fans on a voting scale. At least watch the ending when they just go for stylish dunks to wow the crowd.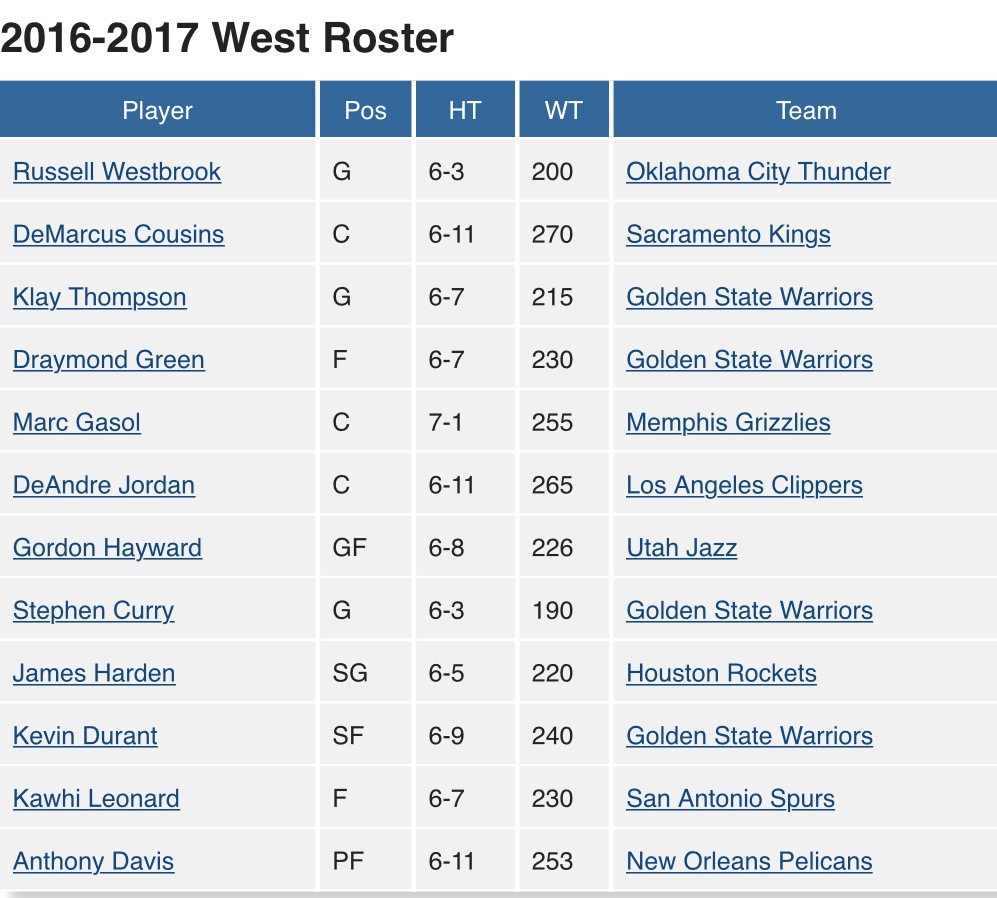 To say the least, this will be a special weekend. You don't want to miss any of the action in case something legendary happens.