Ramblers beat Canada Prep Academy 55-0 on senior night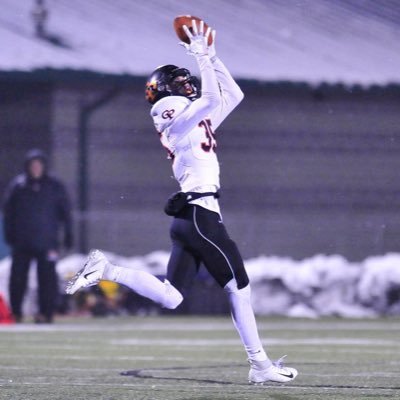 The Cathedral Prep Ramblers honored every senior varsity football player and cheerleader, but in a special way Jack Schoenig, prior to the senior night football game. The hockey team came out onto the field with the hockey team as captains Kareem Carson and Ben Tirpak held Jack's number 11 jersey during the national anthem. The stadium was asked to be silent for eleven seconds for a solemn moment to honor the late beloved brother.
On a much brighter note, the game was pretty much over at half time as Prep was up 41 with 24 minutes of game time left. All seniors played and contributed in their own ways. Collin Johnson and Jaheim Howard both had a rushing touchdown, which capped a great comeback game for both of them. Luke Sittinger and Jack Oedekoven each had two touchdowns, and kicker Roman Miksa had his first touchdown of the year on a 13-yard catch and run.
Jack Oedekoven was asked before the contest what this last home game meant to him. "Obviously it was very emotional and to have to our last game at Dollinger Field is very special," he said. "That place has a very special place in my heart." He wanted to dedicate this last regular season game to "God, his family, and Jack Schoenig: a classmate, a teammate, and a brother."
Junior quarterback Tamar Sample, was a perfect 6-6 for 64 yards and two touchdowns. He will lead his team next week at Veterans Stadium against Fort LeBoeuf at 7 p.m. as the Ramblers compete for the D-10 AAAA Championship.