The United States Memorial Holocaust Museum defines a survivor of the Holocaust as "any persons, Jewish or non-Jewish, who were displaced, persecuted, or discriminated against due to the racial, religious, ethnic, social, and political policies of the Nazis and their collaborators between 1933 and 1945 (as well as) people who were refugees or were in hiding." On Thursday, Nov. 7, students at Cathedral Prep had the opportunity to listen to the firsthand account of a Holocaust survivor's story.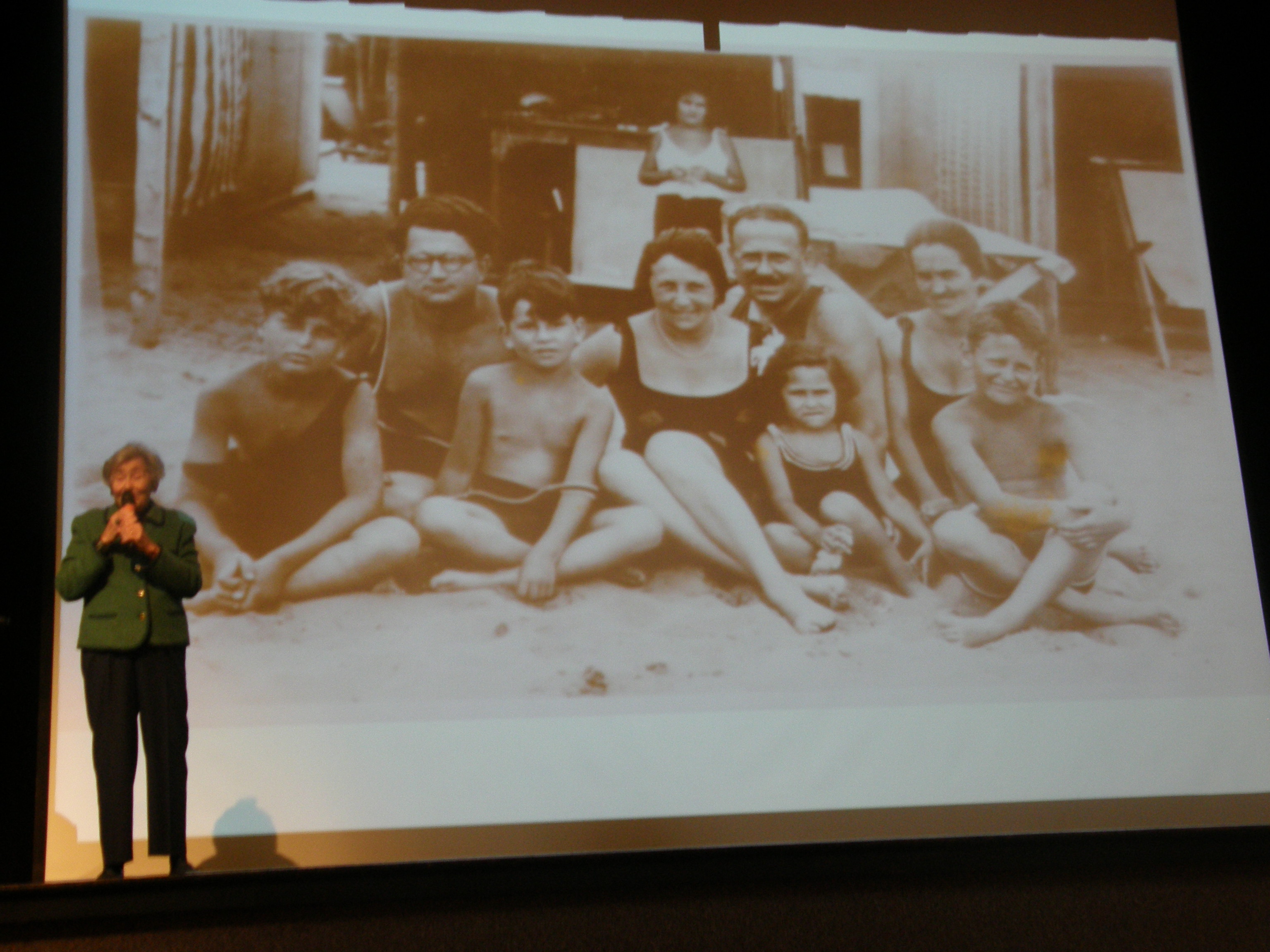 Margit Meissner was born in Austria in 1922 into a wealthy, Jewish family, and lived in Prague, Czechoslovakia, until she was 16. In 1938, after Hitler had invaded Austria, Meissner's mother sent her to Paris, France, where things were, at the time, more safe for a Jewish person. Eventually, though, Hitler invaded France, Meissner's mother was deported to a concentration camp, and Meissner was forced to flee Paris via bicycle.
During her escape, Meissner was faced with many setbacks and plenty of chaos. She found herself in a jail in Spain, ended up in Portugal, and finally on a boat to America thanks to an immigration visa she thought would never come. Once in the United States, Meissner married Otmar with whom she traveled through Europe, and at a time working as a re-educator of Hitler Youth. Meissner divorced Otmar and remarried Frank Meissner, a diplomat for the United Nations. Together they had two children and settled in Bethesda, Maryland, just outside of Washington D.C.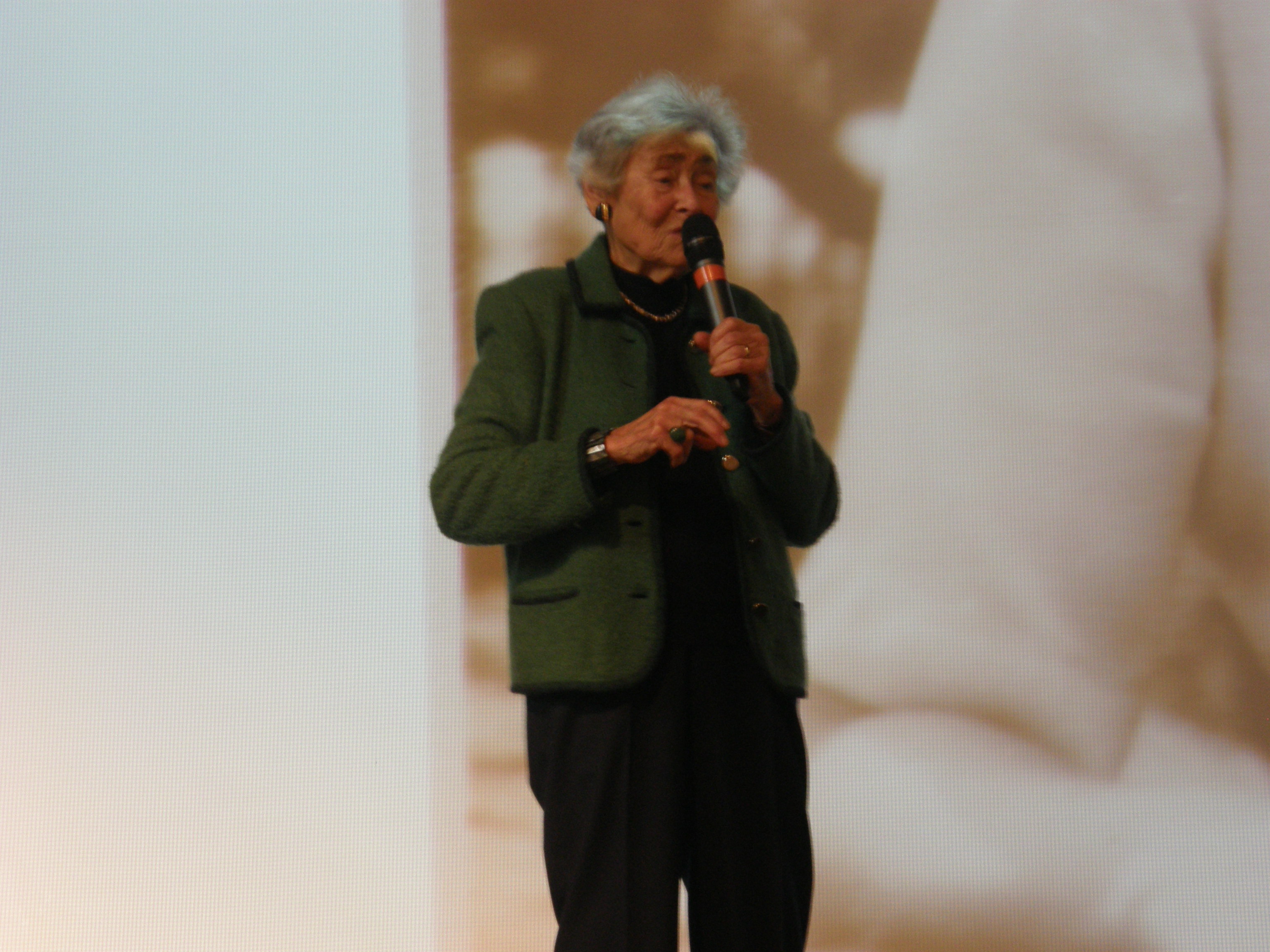 Meissner did not begin sharing her story, however, until she was 80 years old. She said that she did not consider herself a survivor of the Holocaust until she saw the definition that the United States Memorial Holocaust Museum had set. After seeing the definition though, she realized she was, in fact, a survivor. Meissner now travels around and tells her story and volunteers at the United Stares Memorial Holocaust Museum as a "survivor volunteer." At the museum, she gives tours, shares her story, and also serves as a translator.
This was Meissner's first time in the city of Erie. Before speaking at Cathedral Prep, she spoke at Gannon University and Villa Maria Academy. This is no small feat for a woman of 91, yet she managed quite well. On stage she looks and speaks as good as anyone could at 91. Standing on her feet the whole, Meisner spoke very fluently and carries with her an acute sense of humor. She said that this was her first time speaking to an all male crowd, and she urged the students to try to relate to the story she would tell of a girl's perspective by imagining their grandmothers, mothers, or sisters in the same situation.

I found Meissner's story very interesting. It isn't one we hear often as she was never put in a concentration camp but is still a survivor nonetheless. Meissner told her story very objectively, negating to include hardly any emotion in her tale. This was not by any means to belittle what it was that happened to so many unfortunate souls under the Nazi regime in Europe, but rather to educate in the purest way possible what exactly it was that happened. Meisner told an interesting story, of course, but it was also an avenue into the past for Prep students. The story was "very inspirational" and "wonderful" for freshmen Tony Squeglia and Evan Preston. Junior Jack Kelly said the presentation was, "pretty well done, especially for some one 91 years old."
All of us at Cathedral Prep, student and faculty alike, were blessed to have had Margit Meissner come and share her story. We wish her continued success and joy in all that she does.