Upcoming retreats and what to expect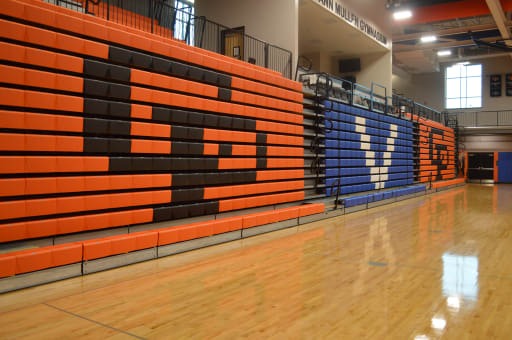 Campus ministry coordinators, Mrs. Grenci and Fr. Jason, will be kicking off another retreat with the freshmen this Wednesday, October 19.
Every year at both Prep and Villa, the class retreats have remained a tradition that allows both new and returning students to connect with each other and Christ in a collaborative, fun way. This year, Mrs. Grenci has taken over many of the responsibilities that come with organizing each grade's retreat.
Just a few of the steps involved in preparing for a retreat are "reserving locations, gathering group leaders, food preparations, as well as creating a schedule for the day," Mrs. Grenci said.
Much of Fr. Jason's preparation for the retreats entails prayer and collaboration with Mrs. Grenci. The location for the senior retreat was at Fr. Jason's parish, St. Francis Xavier, which is where the juniors will also hold their retreat at. The freshman and sophomore retreats are being hosted in the auditorium, only to walk over to the HFEC afterwards.
Aside from location, much of the individuality of a retreat has to do with the specific goal behind it. Mrs. Grenci also said that while all of them seek to deepen one's faith, "The freshman and sophomore retreats are more focused on discovering what their relationship with their classmates is like." As mentioned previously, seniors are chosen to lead certain groups at the freshman retreat.
Arguably the most important quality for the junior and senior retreats are the type of speaker that is utilized. This year, Mr. Pituch and Mr. Smith were the primary speakers for the senior retreat. Much of their speeches had to do with finding your path in faith, as well as within the world, and the interconnectivity between them.
Mrs. Grenci said that the juniors were having Mr. Dougherty and Ms. Uht so that they could relate to them from when they were in eighth grade.
According to Mrs. Grenci, the overall goal of a retreat is that "The students participating feel more connected within their faith, and that they can enjoy themselves while doing so." This will leave the freshmen with much to look forward to as they head into the upcoming week.