Children's Grief Awareness Day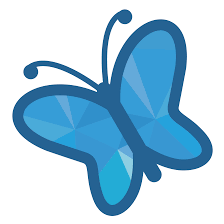 Cathedral Prep showed there support on Nov. 11 for grieving children. Those who participated in the dress down, wore blue and donated $2 to show support for Children's Grief Awareness Day.
Children's Grief Awareness Day was created by the Highmark Caring Place in 2008. This allows those going through a loss of a loved one to grieve, and they offer help to those grieving. Every third Thursday in November, this day raises awareness to those who have lost a loved one and need support. Showing our support this day allows us to bring grieving awareness and show support.
"I got involved with honoring Children's Grief Awareness Day in 2018 when I was invited to a luncheon at the Caring Place," said Mrs. Mook, a guidance counselor at Prep. "At the luncheon I learned how the Highmark Caring Place allows grieving children and families to come together and be with others who are also grieving. This not only offers a safe place, but an opportunity to interact with others who are also going through the same thing. They provide support through a number of different programs at no cost to the families."
Not a lot of people know about this program because unfortunately they cannot reach out to you, you have to reach out to them, in order to get help. This is a great program and Prep supporting Children's Grief Awareness Day can bring light to those maybe suffering in our own school who need help. And it shows our support to those already in the program.
Mrs. Mook also said, "I have continued to bring awareness to such an important topic because grieving kids don't just get over the death of a loved one. We have to let them know that someone is there for them, not only at the time of the death, but for months and years beyond.  It is important to let them know that they are not alone and that there are people who care about them, and are willing to listen and support them throughout their grieving process. I think Children's Grief Awareness Day is amazing and I am so happy it has received national recognition."