Has the debate season started? Affirmative.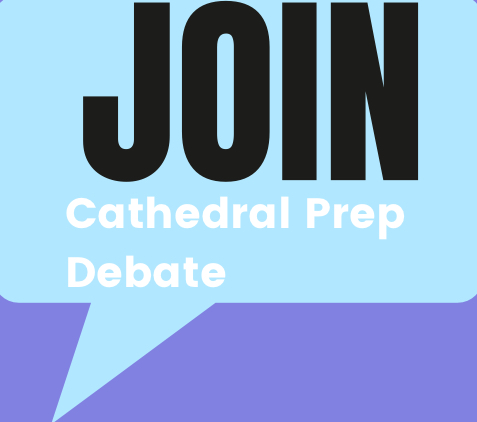 The debate season has finally opened, beginning with a tournament held at Cathedral Prep. Students from Cathedral Prep and Fairview, among others, all participated in the competition. Several formats for debating were used, with the most popular being Lincoln-Douglas, Policy, and Congressional debates. Other speech competitions were available for anyone who wished to join—debaters competed in extemporaneous speech, as well as dramatic interpretation.
Lincoln-Douglas debates are modeled after the style of presidential debates that were held between Abraham Lincoln and Stephen Douglas. They are one-on-one debates that often discuss broad topics, such as ethics, or philosophy. Policy debates are highly organized, with an affirmative and negative team each debating whether a policy should be made law. Finally, Congressional debates simulate a session of the House of Representatives, where each participant can introduce bills and debate them.
Henry Abercrombie and Collin Harris competed in policy debate, Ellen and Julia Dieteman competed in congressional debate, and Hayden Hutchinson competed in extemporaneous speech.
"I'm really looking forward to the 2023 season," said junior Collin Harris. "I think that my views have really expanded after competing in policy debate for a few years."
In the extemporaneous speech format, competitors are given a topic, and about 30 minutes to prepare a speech concerning that topic. It forces you to think on your feet. Dramatic interpretation may intrigue students that have participated in one of Cathedral Prep's many theater productions. A student is tasked with memorizing an excerpt of their choice, from any published work, whether this be a song, book, play, etc. The student is given ten minutes to recite this piece, and are then scored based on their acting chops.
If any of these styles of speech or debate pique your interest, you may sign up for the speech and debate club by contacting the coaches, Mr. Smith, or Mr. DeSalvo.
While speech and debate can be very competitive, Julia Dieteman shared several wise words with us.
"It's not about winning or losing," she said. "We do this for fun, and for the experience we gain."