Movie Review: Creed III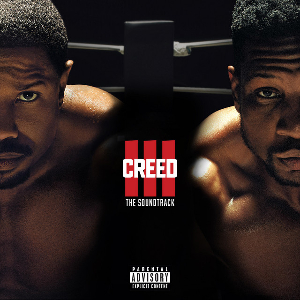 Creed III stared Michael B. Jordan once again as Adonis Creed fighting against Jonathan Majors' character Damian. The movie's plot was put together very cleanly.
Damian, a old childhood friend of Adonis gets out of prison and has nothing to lose. Damian felt like Adonis "abandoned" him, and that is the reason Damian went to prison. He challenged Creed to a fight for the heavyweight title and he wanted to prove that he was better than Adonis, the best of the best. Adonis appeared on the Stephen A. show in the movie when all of the sudden they get a call from Damian calling out Adonis to fight him and with no other option creed accepts. Both Adonis and Damian go through the most brutal, intense, and draining training to prepare the best they can for the big fight. Creed trains and boxes with Ivan Drago who was in the previous Creed II movie.
The final fight scene takes place in Dodger Stadium in Los Angeles in what is called "the battle of Los Angeles." Damian won round one and, after the round it looked like Damian was going to win by a land slide. However, after that, Adonis settled in and started to strike back. The fight ended with Creed giving a 1-2 combo and knocking out Damian. After the fight Creed went to Damian's locker room and they made up, not as friends, but they seemed to have " squashed the beef."
One thing that was really cool was in the middle rounds, everything around the boxing ring went up into smoke and there was no crowd noise. Both actors were boxing, and you could hear the sounds of them two in slow motion. Also Creed got thrown into the ropes and they put an edit of a prison cell behind Creed. The fight seemed real with real punches and no part of the fight looked fake.
I went to go see this movie with senior Xavier Spaulding.
"The movie had me hype through all of the training," Xavier said. "The fight scene between Creed and Dame was one of the most real fights I've seen in a movie, great action and a fantastic story line."