Alumni Profile: Tim Rohan ('08)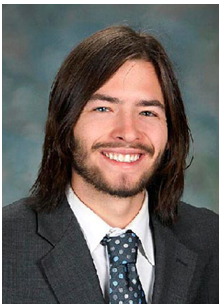 Mr. Timothy Rohan graduated from Cathedral Prep in 2008. He chose Prep because it was the best Catholic high school in Erie and all of his friends were going there. Mr. Rohan enjoyed the brotherhood at Prep while he was here. He enthusiastically said, "I loved the camaraderie," he said. The whole school really felt like a fraternity. You didn't have to worry about impressing any girls, or how you looked, or embarrassing yourself. We all embarrassed ourselves. And that loose atmosphere made it easy to learn and, of course, have fun."
Mr. Rohan currently is a sportswriter at The New York Times. He is the designated "beat" writer for the New York Mets. During the offseason, he writes features and covers basketball, football and various sporting events.
Mr. Rohan said Prep prepared him for life after high school. It taught him how to study, work hard and apply himself. "Going to college at a prestigious school like the University of Michigan was easier because of how challenging the classes were at Prep," he said.
Mr. Rohan said Prep also taught him how to manage his time effectively. "The older you get, the more responsibilities you have, and the more important that becomes," he said. "At Prep, being involved in sports and after-school clubs like Key Club helped teach me how to balance those activities with homework and my social life. The debate team played a key role, too."
Mr. Rohan then elaborated by telling a story about the impact Prep had on his career. "Prep set the foundation. The effect is not always obvious or noticeable, but everything I experienced at Prep and Michigan and at my internships led me to this point. Without Prep, I wouldn't have gotten into Michigan. Without Michigan, I wouldn't have gotten to the Times. Every experience builds on itself, and if you work hard and have enough quality experiences, you gain skills and eventually get where you want to be going.  What helped me most was how my mother made me join the debate team. I traveled to tournaments in Pittsburgh on the weekends, went as far as Houston for nationals one year, and grew to love it. Father Raymond Hahn taught me how to think critically and be disciplined. He always challenged you to be better, to compete. He taught me how to ask direct questions, how to write in a clear manner, how to be a better public speaker. He had a demeanor and approach that most teachers don't – he did not accept laziness or sloppy work. I respected him immensely, and I cannot thank him enough for how he mentored me during my time at Prep."
It took years of dedication and hard work for Mr. Rohan to work his way up into writing for the New York Times. But it helped that he knew since he was about 16 that he wanted to be a sportswriter. One day, his mother simply asked him, "What do you want to do with your life?" He told her that he liked sports, and she suggested for him to try sports writing. So he proceeded to write for The Rambler at Prep and for a high school section of The Erie Times News called "Fresh Ink." He enjoyed both experiences.
"So when I got to Michigan, before classes even started, I volunteered to work for The Michigan Daily, the student newspaper," he explained. "Michigan doesn't have a journalism school, so anyone who wants to work in newspapers just spends all their time at the Daily." He worked his way up, covering smaller sports and then larger ones, eventually earning the role of covering Michigan's football team, the most prestigious job in the sports department.
His experience at Michigan was great. "I volunteered for extras stories, followed Michigan's sports teams on road trips around the country (Alaska, even), and developed a real love and craving for writing," Rohan explained. "I was reading constantly. I would read writing that I enjoyed, tried to imitate it the best I could, and developed my own style."
He also spent each summer doing a summer internship. After his freshman year, He interned at the Erie Times-News. After his sophomore year, he interned at the Cape Cod Times, covering the Cape Cod Baseball League. After his junior year, he interned at the Philadelphia Inquirer. "I found that the more I worked, the more I read, the more I wrote, I kept moving up the ladder," Rohan said. "After I graduated, I was offered a summer internship at The New York Times."
Mr. Rohan explains that he happened to be in the right place at the right time. During his first week of the internship, he begged his editors for an assignment, and they sent him to a Mets game on a Friday night. On that night, Mets pitcher Johan Santana just happened to throw the first no-hitter in franchise history. At the end of the summer, the Times needed someone to cover college football, so they extended his internship through the end of the calendar year, and he covered college football all fall.
When the internship ended, Rohan stuck around as a freelancer. In April, he was covering the Boston Marathon and was in the press room writing his story when the two bombs went off. He wrote two stories in the immediate aftermath of that event and met one of the victims, a man named Jeff Bauman who had lost both of his legs. "As a freelancer for the Times, I spent about three months working on a story about Jeff that was titled, 'Beyond the Finish Line,'" Rohan said. "A photographer and I shadowed him at the hospital, at home, everywhere. The Times nominated the story for a Pulitzer Prize in feature writing. And the photographer, Josh Haner, won the Pulitzer for feature photography." A few weeks after the article was published, the Times hired Mr. Rohan full-time.
After enjoying Mr. Rohan's story about how he became a writer for the New York Times, I wanted to know how he decided what exactly to write about in his articles. Mr. Rohan said that he was always a sports fan, and Prep only intensified that passion. He still has fond memories watching the football team play on Friday nights at Veteran's Stadium or the basketball team play at Gannon. The Prep rallies were also unforgettable to Mr. Rohan. "You'll never forget those communal moments like how you beat McDowell your senior year, or that one time two of your classmates fought in the parking lot." Mr. Rohan has subconsciously approached every story with the same wide-eyed curiosity that he had growing up in small-town Erie. It helped him ask better questions and never get too complacent.
Rohan gave an intriguing response when asked if he likes to write good news or bad news stories. "I like writing honest, compelling stories," he said. "Good or bad does not matter to me. I like writing long feature stories because that allows you the space to really describe the scene, develop the characters, and tell a story. It's all in the technique. In journalism, of course, the scene and the characters are all real things – places that exist, people that exist. The story you tell is real, too. But how you present it, in a factual and compelling way, is the fun part. It's storytelling at its core! And a good story told well should make you feel something – happy, sad, inspired, angry, whatever. That's the goal: to tell a good story well."
As stated previously, Mr. Rohan was in journalism class at Prep. During his graduation ceremony, Mr. Rohan was awarded the journalism medal of honor. "The journalism teacher then was Mr. McGrath," Rohan said. He was a serious man with big ideas and a great beard. It's hard to teach serious journalism at the high school level, and he got us thinking on the right track to produce a monthly paper, which was a great head-start."
Rohan continued, "I'd say my journalism career was most influenced by Prep outside of journalism. Father Raymond Hahn taught me how to think critically and be disciplined. Being on the debate team taught me how to ask incisive questions, and Father Hahn was always challenging you to be better. The English teachers also contributed. Mrs. McKean was a saint. I don't want to know what I would've scored on the SATs without her."
Mr. Rohan has other hobbies outside of writing including playing basketball and watching movies. But writing has become somewhat of an obsession, in a good way. He loves it, and he can't get enough of it. And that's not to say he is constantly writing. Mr. Rohan is constantly reading and thinking about writing, sentence structures, and story structure. It might sound boring, but to him, it's fascinating. It's a big puzzle. He will spend his off days reading books or stories or articles for enjoyment. But that's also to keep learning the craft, to pick up different styles that he can try out himself.
I wanted to end by asking Mr. Rohan a less serious question, so I asked about his favorite lunch at Prep. Mr. Rohan responded by saying, "This is my favorite question you've asked, and it's also the hardest to answer. Frank's lunches were so delicious, I cannot pick just one. I remember running to lunch after our newspaper class, from the fourth floor, and making it to the cafeteria, undetected, in under five minutes. Chicken Wednesdays were always a favorite, Chicken Patties especially. The stromboli, the beef nachos, the Mexican pizza, the McRib, the beef tips over noodles, I'll never forget those lunches. I'm drooling as I type this. Frank spoils you. I promise you will never eat that well ever again."
I thoroughly enjoyed interviewing Mr. Timothy Rohan, and maybe one day I'll have as great of a writing career as him. At least I hope so.