Music Review: Mac Miller's GO:OD AM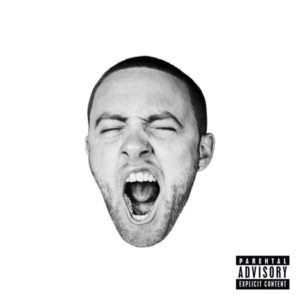 Stepping into a more recent realm for the second Music Monday review, I'm going to look at the newly released, 17-track full length album GO:OD AM by critically acclaimed Pittsburgh, Pa., native Mac Miller. Over the years, we've witnessed Miller grow from a backpack and snapback frat rapper with his K.I.D.S. mixtape to an introspective, intelligent, and interesting big name artist whose inventive nature stretches to all imaginable corners of creation.
The project kicks off with "Doors", which is a 1:18 explanation of where Mac is in his life sung halfheartedly over a dreamy, piano-induced instrumental. It then progresses to the track "Brand Name", which challenges the importance (or unimportance) of materialistic values, followed a little later by the singles released prior to the album's drop "100 Grandkids", "Clubhouse", and "Break the Law".
GO:OD AM seems as if it's an ode to starting anew, seeing how Miller was struggling with addiction and bad situations within his life while recording and releasing his 2013 album Watching Movies With the Sound Off. For the most part, the production, lyricism, and features on this new offering seem to be coming from a much better place than its two-year-old counterpart. This truth is evident not only in Miller's music, but his personality, demeanor, and overall sense of self.
Features on this record include TDE front man Ab-Soul, Berkeley native and former member of The Pack, Lil B, Miguel, Chicago drill artist Chief Keef, and Little Dragon. GO:OD AM is definitely a piece worth checking out. It looks as if this is only the beginning of a new, mature, and influential career for the young Mac Miller.
Click to buy it on iTunes.