Previewing NBA 2K16: Be The Story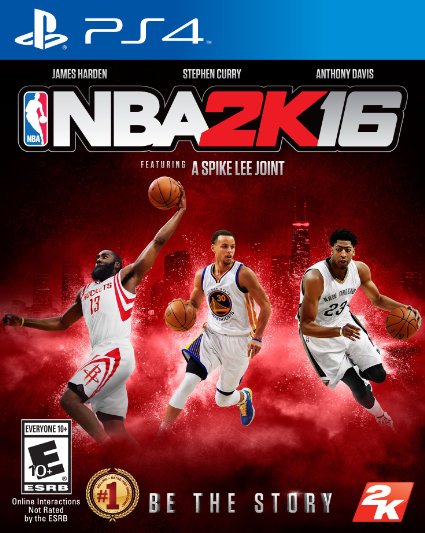 Tomorrow, Sept. 25, NBA 2K16 will be released. It is being released early for gamers who have put down a pre-order while others will have to wait until Tuesday, Sept. 29 pick up a copy. The NBA 2Kseries has been around since 1999, and this will be the third installment for the Xbox 1 and the PS4.
Each year a new NBA 2K is released and new features are always a part of the game, such as the Eco-Motion engine, MyGM, The Stage, The Jordan Rec Center, and more. These new features, however, often overshadow some common problems that carry over from game to game and these problems are not thoroughly addressed.
In the last game, 2K15, there were a lot of problems with the feature called MyPark. These problems were echoed by former Prep kicker Zach Bednarowicz. "2K15 had a lot of gameplay problems, such as shooting, and was very laggy when playing online," Bednarowicz said.
Another common problem was poor shooting and rebounding mechanics. It's not all doom and gloom, however. It is said that while developing the game 2K has spent extra time with the defense and shooting. It now will be much harder to hit the seldom achieved "excellent release", which now will not guarantee the shot is made like it did in 2K15. Also, with new defensive footwork and animations it should be a little easier to stay in front of your opponent and "lock-on" in solo and online game modes.
"I'm looking forward to hopping into the park, trying the new Pro-Am and dominating with friends," said Bednarowicz.
This new Pro-Am is perhaps the biggest thing to look forward to. It is a revamped version of the Jordan Rec Center, which was a major disaster. The Pro-Am is now matchmaking, which means no more waiting around for 30 minutes just to get on a court and get smoked by the other team because of poor online connection caused by rival players. With matchmaking the online connection between players should be better, which means less lagging and fairer play. Also, some exciting additions to the Pro-Am are designing your own custom court, team name, and jerseys.
Another game mode that was revamped was MyCareer. In the new MyCareer you will now start as a player in college and play a game for scouts and coaches to watch. You will also be in control of practicing to better yourself and raise your attributes. You will also be in control of managing your sponsorships, which will help you globalize your brand. And lastly connecting with other NBA players will help you earn more sponsorships and perhaps form a super team. But be cautious, you can't do everything at once. After all, you're only human, so you will have to pick and choose what activity it is that you do on any given day.
As a yearly buyer of NBA 2K, I was not happy with 2K14 and even more unhappy with 2K15. That is why every year between August and September I start to get really excited for the new game. I have not touched my copy of NBA 2K15 since the middle of July, and I am having my basketball withdrawals. If 2K truly has fixed the defense and shot mechanics, as well as having a playable MyPark and Pro-Am, and having a less boring MyCareer experience, then this 2K installment will be remembered as one of the better ones alongside NBA 2K10 and NBA 2K13.