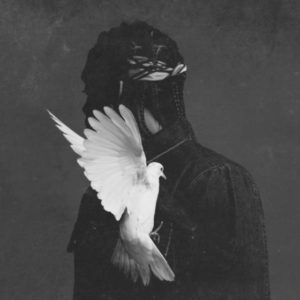 Nearing the end of 2015, rap fans were waiting patiently for a record that would close the year with a satisfying and unique sound. These hopes were answered with the release of Pusha T's Darkest Before Dawn: The Prelude. Pusha T's reputation alone carries him to new heights within the world of music, and his position as president of GOOD Music gives him all the more credibility. Backed and advocated by the likes of Kanye West and John Legend, the company he keeps is another testament to the luxurious, high quality life that the artist lives, and the impeccable quality he pursues on every project that he drops. This would explain why we haven't seen a major release from King Push since My Name is My Name dropped in January of 2014.
However, Pusha T comes through with a crisp, unique, and lyrically precise record with Darkest Before Dawn: The Prelude. Perhaps the most intriguing element of this album is that it is only the prelude, or preview, of his upcoming 2016 release King Push. However, its predecessor Darkest Before Dawn sounds just as refined and well-rounded as any commercial release. Following the intro is the Notorious B.I.G. sampled "Untouchable" that sets the mood for the album, featuring Pusha T himself claiming his position above his competition, both financially and mentally. The Dream also lands on two tracks (MPA and MFTR), showing his vocal versatility and keen ability to formulate catchy and memorable hooks. The feature list does not stop there, however. Darkest Before Dawn is inclusive to fellow GOOD Music member Kanye West, A$AP Mob front man A$AP Rocky, and rising crooner Kehlani.
Overall, Darkest Before Dawn: The Prelude is a captivating listen that paves the path for incredible things to be expected from King Push in the future. Watch out for King Push in 2016.
Click to buy or stream it on iTunes.