Interview With a Pro: Bill Brink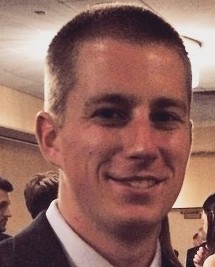 Bill Brink is the Pittsburgh Pirates beat reporter for the Pittsburgh Post-Gazette. He attended the University of Notre Dame and while in school he majored in history and minored in journalism.
Brink interned for several newspapers before he began writing for the Post-Gazette. Stops at newspapers such as The Capital Gazette in Annapolis, Maryland, and the Los Angeles Times eventually led him to the Post-Gazette where, in June 2010, he started as an intern. As an intern and associate for the Post-Gazette from 2010 to early 2011 he covered high school football, golf and tennis, college basketball, and baseball.
He even helped out on some work for the Steelers. Eventually he became the backup beat writer for the Pirates. Most newspapers have two writers that cover the baseball season, a lead reporter and a back up; no one person covers all 162 games. In May of 2011 the lead reporter left the Post-Gazette allowing Brink to become the interim reporter. From there the Post-Gazette would let Brink finish the season and eventually gave him the job permanently.
Brink has always loved sports. "I knew early on I couldn't play sports for a living, so writing about them was attractive," he said. Another alluring aspect of the job is it allows Brink to know things before they come out to the public and go places other people can't go. Though there are many perks to the job there are also some downsides. The hardest part of being a professional in the business is the never ending nature of the job. Something is always happening whether it's a trade or an injury or something else, if Brink isn't there to get the nitty gritty, somebody else will. "Rarely can you turn off your phone and ignore the outside world," he said.
Brink has several years of professional writing under his belt and along the way he has learned gained some valuable wisdom, noting that honey catches more flies than vinegar.What this means is that when interviewing someone it is better to be courteous, respectful, and consistent if you want your questions answered. Brink's best advice for an aspiring journalist is to read all the time. He also said that when writing an article you should get to know everyone involved and get good contact information. That way when a new story comes up you can be the one to break it instead of chase it.