Benedict Cumberbatch's SNL episode holds great surprises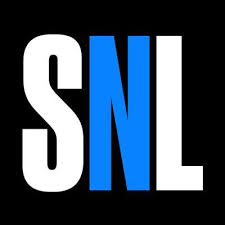 Saturday Night Live has long been a popular American sketch comedy show, known for opening monologues, musical guests, recurring characters, and political parodies. This weekend's episode was no different, except this American tradition was infused with some UK charm. The host this weekend was Benedict Cumberbatch, a British actor known for portraying Sherlock Holmes in the show Sherlock, and Dr.Strange in Marvel's Dr.Strange. The episode aired live from NBC studios in New York City this past Saturday Night.
As per usual, the opening sketch focused on Kate McKinnon's Hillary Clinton and Alec Baldwin's Donald Trump disagreeing on policy and exchanging humorous takes on the 2016 candidates. What made this skit different from recent takes came at the end where Alec Baldwin broke character, stating "I'm sorry Kate, I just hate yelling all this stuff at you like this." Kate replied "I know, this whole election has just been so mean." Then Alec responded "I just feel so gross all the time… Don't you all feel so gross all the time." The characters then ran out of the NBC building in full costume and paraded around New York City interacting pleasantly with both Trump and Clinton supporters. At the end they went on the main SNL stage and encouraged all viewers to vote. It offered a nice change in perspective, as if to say "This election is so ridiculous, let's all just get along and band together no matter what happens."
Next came Benedict Cumberbatch's opening monologue. He began by addressing the election from his British perspective. He gave advice to America, saying that when British people face tough times, "We drink." Then, since he is not super well known in American, he had the band and some SNL cast help him with a soulful tune outlining his accomplishments, beginning with a deep "OHHHHHHHH YEAHHHHHHHH." It's clear Benedict is not an accomplished vocalist, but the jokes and the vibe were overall funny.
The show rapidly changed to the first short of the night, which depicted a futuristic society where all conformed to sit on toilets in the same boring way. Then Cumberbatch burst in, looking like Neo in The Matrix, and defied the ruler, bringing in the Kohler toilet, which allowed users to sit on it backwards and lean in it with a cool and effortless ease. This short gets credit for taking an everyday concept and making it random and comedic.
Cut ahead to the first live sketch. SNL has long parodied game shows, and this one was a quality addition. Rising cast member Beck Bennett hosted a mysterious game show, where the contestants Vanessa Bayer, Aidey Bryant, and Benedict Cumberbatch were unsure of why they were there. It's revealed that the show is called Why Is Benedict Cumberbatch Hot? and consisted of Bennett trying to understand why all the female cast members were in love with Benedict(and not him). The sketch ends with Beck getting complimented by Cumberbatch and then saying "Ohhhhhhh Benny… When you look at me I feel truly seen," and understanding the hype. The bromantic ending and the girls' reactions to Benedict's beauty made this sketch hilarious.
The short "Office Hours" was mediocre, but next came a sketch where some ladies threw a surprise Bachelorette party for their grandmother. They failed to realize however that their surprise had given grammy a heart attack and rendered her either unconscious or dead. Enter Benedict and one of SNL's new cast members as the adult entertainment, who performed for an unresponsive grammy. This sketch was only adequate until the end when three Chicago Cubs, fresh off of their World Series win, came in with the entertainment and made suggestive baseball related puns. They came back later in the much anticipated Weekend Update, when Anthony Rizzo, David Ross, Dexter Fowler, and Bill Murray sang Go Cubs Go as a barbershop quartet. Bill Murray cued them in with a pitch pipe and they sang, dressed in sweater vests and straw hats. This was hilarious and the Cubs performing a catchy tune made for a phenomenal cameo.
Honorable mention goes out to a date night sketch where Cumberbatch, playing a rock and roll mentalist, meaning he "does magic tricks to like… Rock music" and his trashy British girlfriend, played by Cecily Strong, ruined the date of Keenan Thompson and Vanessa Bayer. The sketch with Benedict giving out riddles as an evil mastermind and another where he adamantly served a boss that had the head of a carved eagle and never said a word also deserve shout outs.
The musical guest was Solange, and while I had never heard of her, her vocals were crisp and her music was soulful with backup singers and a small horn section. Overall, this was one of the better Saturday Night Live episodes. No sketches were absolutely amazing, but there were no flops, and Benedict Cumberbatch played a nice array of funny characters and the cameos from Cubs players and Bill Murray really made this installment stand out.