LaVar Ball stirs controversy while son Lonzo prepares for NBA future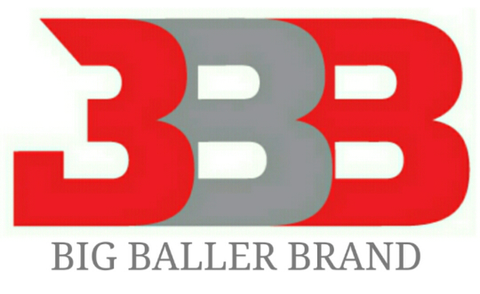 The Big Baller is back at it again. As many basketball fans know, LaVar Ball, father of NBA prospect Lonzo Ball, has become a popular topic in 2017 in the world of sports. He has provided many opinions that people either agree or disagree with. Most of the time, people are disagreeing with his statements. LaVar Ball has 3 sons, Lonzo, LiAngelo, and LaMelo (oldest to youngest).
The oldest son, Lonzo, just finished his first year at UCLA and is now preparing to enter the 2017 NBA Draft. LaVar has big hopes, which he has expressed frequently, for his son. LaVar predicts Lonzo to be the number one draft pick out of college. He has made many remarks toward Markelle Fultz, a top prospect from the University of Washington, because Markelle and Lonzo have been predicted to be the top 2 in the draft. These remarks include saying his son is way better and more versatile while also giving credit to his accomplishments of course.
Out of all of LaVar's comments, the one that struck the nation as most absurd, was his claim to have beaten Michael Jordan in a one-on-one game. Michael Jordan is arguably the best basketball to ever play on this planet. Although, Lavar thinks it is not a challenge.
Kobe Bryant has also reached out to the Ball Family by providing intelligent advice with his son entering the draft. LaVar denied his advice. Kobe Bryant is also up there with the great basketball players of all-time. LaVar only sees one thing, which is pride and success. He has tons of confidence and pride in all of his sons abilities and is not affected by anyone who tells him differently.
Along with the success thus far in Lonzo, he has made a signature shoe, which costs $495. It has his new logo on it and everything. It only has the Ball family's Big Baller Brand logo because Nike, Adidas, and Under Armour denied the request of a signature shoe.
Cleveland Cavaliers point guard Kyrie Irving had some words on the matter. Irving had a similar situation where he had to deal with his father, Dred, wanting to be involved in all key decisions he made growing up. That issue slowly died down as Kyrie grew up, but with that in mind, Irving hopes Lonzo's father, LaVar, will do the same. "I'm sorry, LaVar, you're not going to be in every hotel room that Lonzo is going to be in," Irving said during a recent appearance on Uninterrupted's "Road Trippin" podcast, which is hosted by his Cavaliers teammates Richard Jefferson and Channing Frye.
"You're not going to be everywhere and part of his life as he continues to grow up. You got to let go. He's 19 years old. Don't get me wrong, I don't want it to bypass him being a father, but he's got to let Lonzo be Lonzo for the long haul." Irving did give LaVar some credit, though, showing respect to "the foundation he's laid" for his kids, and how he pushed them to get into basketball in the first place. He did not bash LaVar completely but rather he just offered some advice for the young man entering the real league and test.