Since 1921, Cathedral Prep has been providing students with an excellent education as well as opportunities in sports and extracurricular activities. Throughout the years, many graduates have gone off to do great things. Bill Hilbert Sr., a member of the class of 1954, is one of those students who has gone off to do amazing things after graduating from Prep.
Hilbert originally chose to attend Prep due to many factors, including the influence of his brother. He knew that coming from a Catholic school would help with tuition as well. Hilbert ultimately enrolled at Prep in 1950.
After graduating from Prep, Hilbert worked as a tool/die maker. He later went on to purchase and create his own business in the manufacturing field. He slowly built it up by purchasing and merging other companies, eventually working with notable companies such as General Electric and Motorola. His success was rooted in his solid work ethic, which helped him to develop a manufacturing corporation employing approximately 500 Erie County residents.
Decades after graduating from Prep, Hilbert remains a Catholic man at heart who loves to help others, and he has made it his primary objective to help working families and create a better work environment for those he employs.
Hilbert has donated to many organizations, including Prep, which he still does to this day, as he believes that Prep still accomplishes its mission in preparing students for college and later on in life.
Even though it's been a long time since he graduated, Hilbert still keeps in touch with many of his high school friends. He really enjoyed Prep and has many memories of his high school years.
When posed with the question of how his life would have been different had he attended another high school, Hilbert couldn't even entertain the thought of not going to Prep. While he believes some things may have stayed the same in his life, he stated that some of the discipline and lessons he learned from everyone he met at Prep (priests, nuns, teachers, etc.) wouldn't be instilled as much as they were at Prep.
The Catholic faith in particular is a very important part of Prep's mission, Hilbert said. While he has been successful in his life, Hilbert also believes that is important to help others who may be struggling or may not be as fortunate. He said, "No matter what faith you follow, everyone who believes is trying to get to heaven, so we should work together and help each other when needed."
With this philosophy in mind, it's easy to see why so many appreciate and respect Hilbert, not only because of his success or his philanthropy, but because of his good nature as a man of faith.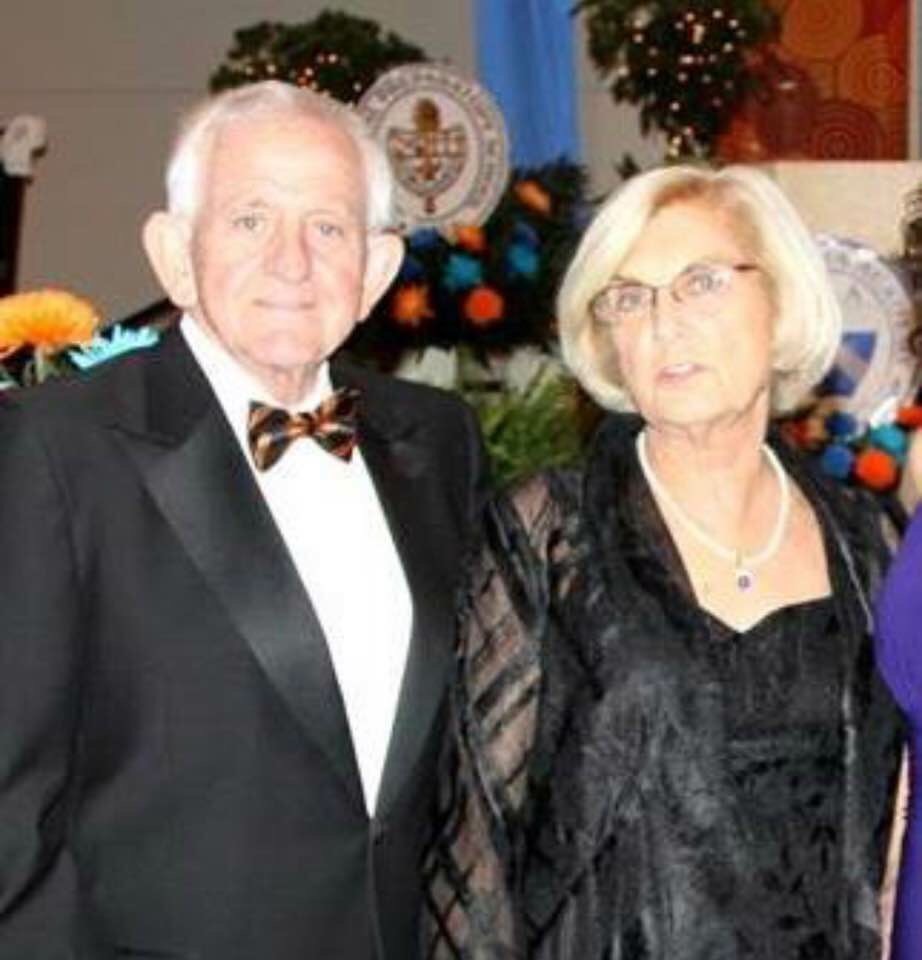 Hilbert also has great love for his family. He and his wife Martha have been together for 62 years. Together they have four children, who now have some of their own children as well, making him a grandfather to nine.
Because of his business, the love and support from his family, and much more, Hilbert believes that he has truly succeeded in life. And while he believes that success and college are important aspirations, he has a few words regarding that idea for seniors and anyone about to enter the working world that he would like to add: "Remember: college is good; college is great—but if you are going to do something, be smart. Don't go for something that doesn't make you happy because that is what is truly important."