Cathedral Prep baseball gets key region win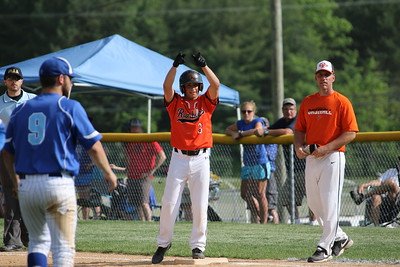 The Rambler baseball team traveled to Ainsworth Field on Wednesday to take on the Erie High Royals at 4 p.m. The Ramblers were coming off of an ugly win against General McLean the previous week. They anticipated to play a good game against the Royals to get some momentum and a key region win.
Cathedral Prep senior Alex Baldi, fresh off of his commitment to Gannon University to play baseball, stole the show on the hill. Baldi tossed a no-hitter in the five inning game, only allowing two baserunners via walks.
Jimmy Colvin, Colin Kelly, and Alex Baldi all led the Ramblers offense in the game. Colvin reached base twice in three at-bats, being hit by pitch both times, and scored twice.
Colin Kelly crushed a two-run triple in the third inning to improve the Ramblers lead. Baldi had two hits in three at-bats, having three RBI on those hits. Prep continued to add to their lead every inning, with Jack Malec punching in a couple RBI in the fourth inning. The game ended in the 5th inning, as Prep led 11-0, leading to the mercy rule.
The Cathedral Prep baseball team looks ahead into next week with a busy schedule, having four games due to rescheduling. On Monday, the Ramblers have an away game as they square off against Corry High School at 4 p.m. Prep continues their busy schedule on Tuesday at 4 p.m., as they play Warren High School at Ainsworth Field. Continuing on, Meadville will be the opponent on Wednesday at Ainsworth Field at 4 p.m. Friday's schedule calls for a Prep home game against Harborcreek, at 4 p.m. at Ainsworth Field.