Athlete of the Month: September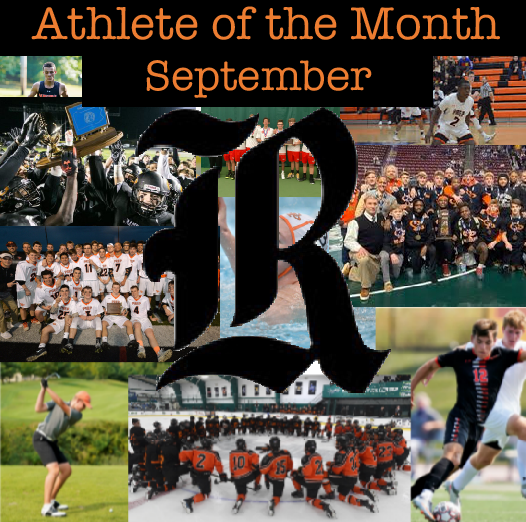 Evan Rowane was great for Prep golf in the month of September, which has earned him The Rambler's Athlete of the Month distinction for the month of September. Rowane was a medalist in four out of eight events Prep golf took place in. He started off with a 73 at the Corry North Hills Invitational and didn't look back from there. He went on to receive medalist honors in three more events. And when he wasn't a medalist, he was not far from it either, finishing 2 or 3 strokes away.
"My mindset going into each event is to have fun and enjoy the golf courses I'm playing," Rowane said, "My teammates have helped me by always being supportive. We all want each other to do well and we've really become close as a team." 
Rowane has been golfing since 1st grade, as he was influenced by his older friends who later became his teammates here at Prep. Rowane has been involved with the Prep golf team for all four years of high school. In that time there has been a lot of work getting to be the player he is now.
"My training consists of a lot of practicing on the driving range, putting green, and on the golf course," Rowane said. "I will generally train for 4-6 hours a day."
All that hard work has paid off as Prep looks to continue their strong play into the playoffs.
"I really believe we can make a good run at the state championship," Rowane said. 
Honorable Mentions
Michael Parks has played a key role in Prep football's recent games. Over the course of 3 games, Parks has 52 carries for 460 yards. He also has 4 touchdowns this year. Parks was putting on a clinic in their game against Erie High with 19 carries for 257 yards and 3 touchdowns. 
Matthew Loza was one of the key additions to the Prep hockey team, and he has proven he can add to the Ramblers offense with 6 goals and 5 assists in 9 games. In the Ramblers second game against Meadville, he had 3 points, scoring 1 goal and assisting on 2. 
Jack Foht recently scored his 100th career goal with Prep soccer. But he seems like he's aiming for 150 career goals this year. Foht has 10 goals in 5 games, and he scored 5 goals against Harborcreek in an 8-1 win.