Best Albums of 2013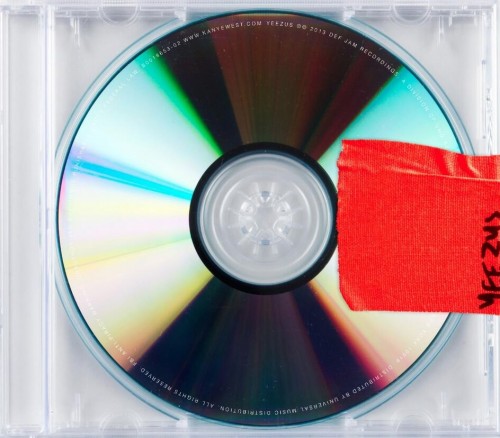 10. Sunbather by Deafheaven
I normally don't go for metal, in any of its many guises. Heavy, Death, Black, Stoner, Speed, Thrash, none of it does it for me. A little bit too much of the old "(tuneless guitar riff) VIOLENT LYRICS (tuneless guitar riff) SATANIC LYRICS." It just doesn't jive with me. However, this album, the debut LP of San Francisco's Deafheaven, is beautiful where most metal is uproarious and melodic where most is gnarly. It's truly something pretty.

9. Nothing Was the Same by Drake
I usually don't go for Drake. His whole over-emotiveness thing strikes me as fake, and his narratives of struggle contrast heavily with his firmly middle class life. However, on this album, I found his normal incorrigibleness mildly lessened, which allowed me to enjoy his party anthems as the successes they are.



8. Pure Heroine by Lorde
If only for "Royals".





7. Cerulean Salt by Waxahatchee
A great, moody, singer/songwriter album. She sings with a melancholy hopefulness that will always brings tears to my eyes and a smile to my face.




6. You're Always on My Mind by A Great Big Pile of Leaves
Pretty, autumnal, pleasant. One of my most spun albums. I definitely dig what these guys do. The leading band of the emo revival, they twist wistful, heartfelt lyrics with pop melodies, dropping the occasional power chord in here or there.



5. Trap Lord by A$AP Ferg
My preferred member of the A$AP Mob, Ferg weaves haunted, pulsing, mysterious beats with impassioned, energetic lyrics detailing the lives of those that suffer in the "Trap" or cocaine houses of the inner city. His flow is one of a kind.



4. Days are Gone by Haim
This trio of Californian sisters plays Fleetwood Mack Style pop. This album hit me in a sweet spot. I adore it, particularly the track "Falling".



3. Acid Rap by Chance the Rapper
Fun, joyful, energized, and better than anything else coming out of Chicago, the enigmatic Chance continues to prove he is the next Kendrick Lamar, combining insanely catchy and interesting lyrics with one of the most endearing and versatile deliveries in recent memory.


2. Modern Vampires of the City by Vampire Weekend
The pinnacle of indie pop: sophisticated, sweet, with lyrics of unbridled cleverness.




1. Yeezus by Kanye West
Vicious, angry, disgusting, energized, and very, very dark. The sound of Kanye West breaking down. This record will get spins from me years from now. I have no doubt. The singles aren't bad on their own. "Black Skinhead" still takes my lunch money.