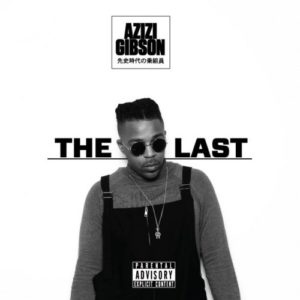 Looking back on the history of hip-hop, the genre has often found a place for the boisterous and energetic group of artists. For this edition of Music Monday, we'll be looking at the short 6-song EP The Last by rapper Azizi Gibson. Strongly emulating the sound and aesthetic of Cashy Kesh, Gibson's music is filled with attention-grabbing ad-libs and high-pitched and catchy choruses.
Most of the production is handled by Kamandi, and the tracks run an average of about 3 minutes. Opening the EP is the piano backed "Loafing" that describes the scene at a get together, and the prodding and nagging of Azizi, who wants the people around him to enjoy themselves rather than being self-conscious and afraid.
Moving forward, the moment Gibson truly shines is on the track "The Irony" where we find him layering solid lyricism over well-placed background vocals. The closing track "Misguided" explains how Gibson perceives the world and how he would rather be alone in most situations than be accompanied by the negative influences that surround him. The closing track is a nice alternative to the sound that is commonly presented by Gibson, and it shows an introspective side to the rapper that is not often seen by his fans.
Buy/stream it on iTunes.