2014 Royal Rumble Preview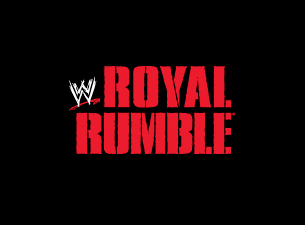 Each year, the Royal Rumble serves as the WWE's official beginning of the road to WrestleMania. Here is a breakdown of this year's card
Pre-Show: Goldust and Cody Rhodes (c) vs. The New Age Outlaws
This bout features a great match in the making that I personally believe should be on the main card rather than the Pre-Show but hey, that's okay. We still get to experience a great match. The Rhodes Brothers have proven themselves as the top tag-team in the business right now with their incredible chemistry, as well as their top end wrestling skills. The New Age Outlaws are a historically known team with a hunger for the new gold. I look for the NAO to pull of the upset here and reclaim the gold for the first time since the Attitude Era.
Prediction: New Age Outlaws win by pinfall.
Brock Lesnar vs. The Big Show
Lesnar arrived the night after TLC and was clearly on a mission from day one. After decimating Mark Henry and breaking his arm, Lesnar looked as if he would go into the Rumble and win, solidifying his chance at headlining WrestleMania and taking on either John Cena or Randy Orton for the WWE World Heavyweight Championship. All of that came to a screeching halt however once the World's Largest athlete came down to the ring and threw Brock around like a rag doll. After a series of events on Smackdown and Raw, Brock is not looking as ferocious and volatile as he once did. I still expect him to win because it just makes sense for booking purposes.
Prediction: Lesnar wins by pinfall 
John Cena vs. Randy Orton (c)
What is being billed as the "biggest championship rematch of all time" will take place this upcoming Sunday at the 27th annual edition of the Royal Rumble. Randy Orton has rung in the new year as champ and has looked lethal as he is finally getting back to his "Viper" ways. With that being said, WWE's Superman can never be counted out. I believe that WWE will do what is right and go with their workhorse.
Prediction: Cena win by submission
2014 Royal Rumble
C.M Punk is the number one entrant, and I expect him to go very far in the match but victory will not come easy with the many obstacles standing in the way of the Second City Savior. With Batista returning and the field chalk full of potential winners such as, Alberto Del Rio, Big E Langston, and (potentially) Daniel Bryan, I look for this to be an instant classic of a Rumble.
Prediction: Batista wins the 2014 Royal Rumble and earns a main event title shot at WrestleMania.