What is your favorite locally owned restaurant and why?
This week the staff of The Rambler was asked to name their favorite locally owned restaurant. With dine-in restaurants closed for the time being, several local eateries are offering takeout. Do your part to support local businesses during this challenging time and consider some of the great options suggested by our students below.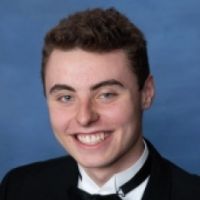 Molly Brannigan's Irish Pub
My favorite locally owned restaurant would be Molly Brannigan's Irish Pub. I picked this because this restaurant is kept very clean and is always decorated very well for all the important holidays. They also serve great food. Each Sunday, Molly Brannigan's hosts watch parties for the Cleveland Browns football games. I usually attend these each week. Seeing as how the Browns are my favorite team, this is also a bonus as to why Molly Brannigan's Irish Pub is my favorite locally owned restaurant.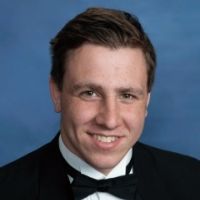 McGary's Oakwood Cafe and Odis 12
My favorite locally owned restaurants come in a tie for first place. The first one of the two is McGary's Oakwood Cafe on 38th and Greengarden. I have been going there since I was little with my family because it was always close to my house, and my grandpa was friends with the owner. The food is really good, and the way the restaurant is set up, you get to pick the atmosphere of your liking. One side is the bar area, and the other is a quieter dining area. We used to go once a week, but have fallen away recently, but it still remains one of my favorite places to eat. My second choice for my favorite locally owned restaurant is Odis 12. The atmosphere is very upbeat and lively, as the place is always packed. I also love the food there, especially their brunch burger, which is one unlike any other.

Slices
My favorite locally owned restaurant has to be Slices. Slices is a restaurant located downtown near the Erie Insurance Arena. They make great food, and they are usually pretty quick when you order from there. My favorite thing to get from there has to be their pizza and wings. I prefer to get their butter garlic wings and their pepperoni pizza. One other item that is also a must try is their parmesan balls.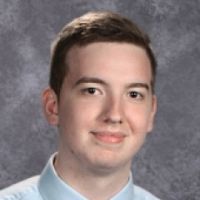 The Brewerie at Union Station
I like the Brewerie the most out of all local restaurants. The fact that is located in the old train station is a spectacle itself. The food is great, the size is perfect, and there is a big party center for guests. I think it represents Erie in such a great way the way it's inside a part of the old rust belt along the Great Lakes of America.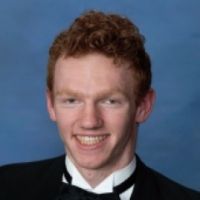 Mr. Geankoplis
This is a tough one for me. Over the years, I've had many great teachers. but my favorite all-time teacher would have to be my 7th Grade STEM teacher, Mr. Geankoplis. He was a really funny guy and didn't just teach us about science or math, but also about things in life in general. He taught us how to navigate bodies of water, how to sail, and gave us ancient coins as prizes. The same year I had him, he decided to retire and sail the world. I'm glad I was able to have him before he left.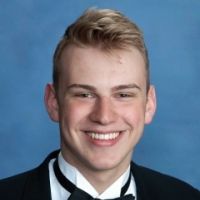 Valerio's Italian Restaurant & Pizzeria
My favorite locally owned restaurant is definitely Valerio's. Valerio's has some really good Italian food along with a Philly cheese steak that is almost to die for. Pepperoni balls, cheese sticks, plates of pasta, and just about any other Italian goodness you can think of. It also has pictures of Italy hung up around the restaurant and has a really nice interior design.
Serafini's Restaurant
My favorite local restaurant is Serafini's Restaurant. I first went there when I surprised my mom for Mother's Day a year ago. Ever since, it's been a favorite for both me and my mom. Their food is amazing. They have take-out, and while it may be expensive, the quality is worth it. While I may not be able to go there this Mother's Day, we can still enjoy their food in the comfort of pajamas and at home.