FIFA 15 Ultimate Team iOS First Impressions: All about that pace, 'bout that pace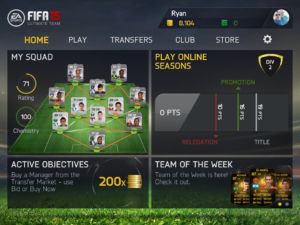 FIFA 15 is finally here! After months of waiting, the most anticipated soccer game of the year has been released on both the Xbox and Playstation platforms. The game was also released on iOS, Android, and Windows Phone, but it is pretty different from the mobile iteration from last year. Most notably, EA has decided to strip the game down to simply Ultimate Team, so there is no more Manager Mode, or even Kick Off if you want to play just one game.
The gameplay has also been changed quite a bit. Instead of picking between either touch controls or classic controls like in FIFA 14, there is no longer a touch controls option, although they are still implemented. Now the two control layouts are classic and casual, although to me casual are the controls that I am more used to, not classic. The classic controls essentially add a "through" button that can play through balls over the top of the defense.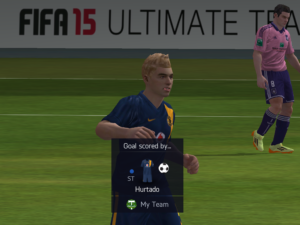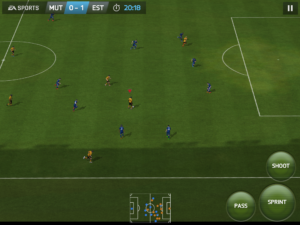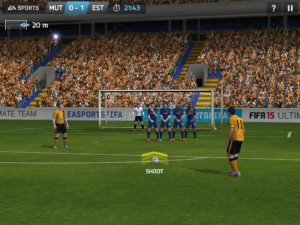 A feature that has been taken out that I miss dearly is the ability to do skill moves. Unless there is some hidden way of doing skill moves that I have been unable to figure out, they have been removed from the game. To me, that takes out a fun part of the game, and maybe they will add skill moves back in, or if it is still in, make it easier to find.
As for first impressions of actual gameplay, FIFA 15 feels incredibly different from 14. The game plays much different than last year. There is a lot of emphasis on pace this year; players who are incredibly fast also seem to be incredibly overpowered. Even if they don't have great stats in other categories like shooting and dribbling, having insane pace makes up for it. Since there are no skill moves, passing and through balls are incredibly important. Dribbling seems hit or miss; in some games it is important, but in other games, not so much.
The other stats, shooting, defending, and physical, all seem to be useful to have on a player, but not something that will single-handedly make a player fantastic, unless they have an unusually high stat for one attribute. Physical is a new statistic this year, combining physical attributes such as strength, jumping, and stamina. It also includes heading, which is the stat that physical replaced.
Shooting has also become much, much more difficult, for me at least. Or maybe shooting hasn't gotten tougher, but goalkeepers have just become a lot better. Keepers make saves on shots that I scored with ease last year. Heading is all but impossible, too. It took me about three days to score my first goal via a header. Headers from crosses and corners, which are tough to play into the box too, are no different. Headers are just tough to win, tough to put in the right direction, and tough to put on target.
Speaking of hard to put on target, free kicks, as well as corner kicks and goal kicks, have a new method of being taken. It is basically the same as before, flicking in the direction you want the ball to go, but it doesn't exactly work. Sometimes a flick will give a full strength kick; other times it will only be half strength. When trying to score from a free kick, this is frustrating because it is tough to figure out how much power to put into the shot.
Overall, despite the new gameplay mechanics that I've yet to master, FIFA 15 has been very fun to play on the iPad. The graphics are good, in the menus as well as when in the game, and it does feel like a different game compared to FIFA 14, although I wouldn't go as far as saying it feels like an upgrade. I will miss having Manager Mode, but Ultimate Team is better than nothing. Pitting the team you made against someone else's team from around the world is what Ultimate Team is all about, and it is so much fun finding out which players are overpowered, which partnerships work well, and which teams will ensure that you never lose.