Music Review: Post Malone's Hollywood's Bleeding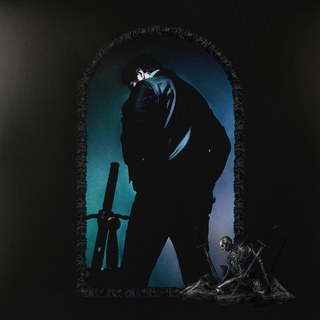 Austin Post, also known as Post Malone, released his third studio album on Sept. 6. This album is titled Hollywood's Bleeding, and it contains 17 tracks. The album also features appearances from artists such as Halsey, DaBaby, Travis Scott, Future, and even Ozzy Osbourne. Post Malone's genre varies from R&B to hip hop to pop. In this album, he focuses mainly on pop with hints of hip hop and R&B here and there. He recently opened up about moving away from Hollywood to move to Utah and get away from all the drama that Hollywood contains. The underlying theme of this album is that Hollywood is not his favorite place to be.
Behind all of the amazing hits and great lyrics that this album contains, there is a message Post Malone is trying to send. "Hollywood's Bleeding," the title of the album, is referring to society and popular culture shifting to dangerous habits. In his first song that is titled after the album, he says "Hollywood's bleeding, vampires feeding." This can be interpreted as him saying that as Hollywood (pop culture) bleeds, the fans feed off of it. This album really shows off Post's ability to express himself through many different styles while sticking to an underlying theme the whole time.

Prep senior C.J. Girts is also a fan of a wide variety of music. "Post's new album was definitely a great addition to my collection," C.J. said. "It was interesting to see how his recent move to Utah influenced his music. The toxicity of Hollywood culture and his typical grunge-esque ideology flowed perfectly into another solid album.
C.J. especially liked the collaborations on the album. "[The song with] Ozzy Osbourne proved to be a shining gem on the album, featuring powerful vocals from Malone and Osbourne and a powerful solo at the conclusion of the song," C.J. said.
The track with Ozzy Osbourne and Travis Scott shows his ability to cover a wide variety of musical styles. It is very creative of him to take people from other genres and put them over hip hop/pop beats with hard 808s and trap kick/snare patterns. Overall, Post Malone's album shows off his wide variety of musical talents while he sings about his escape from Hollywood.