Beats Music is Best New Music App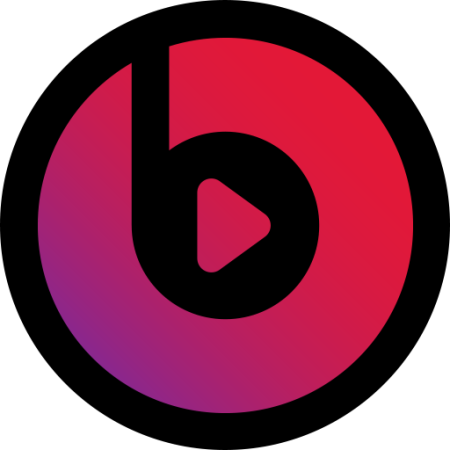 January 22 was a day that forever changed my life. At around 11:30 p.m. after a long drive home from hockey practice, my life would never be the same. I did the same thing I always do after a practice when I got home. I checked if I had homework, told myself I'd do it tomorrow morning before class, and immediately opened the Twitter app on my iPhone. I usually don't even read the tweets, let alone the Promoted by Twitter tweets.
We all love the Twitter Promoted tweets, right? Wrong. This time was different though. This tweet was different. To be completely honest, I ignored it at first. Yes, I know it's crazy, but I ignored it just like I ignore every other Promoted by Twitter tweet. But this one caught my eye, and I had to look at it again. After further investigation, I decided this was actually something worthwhile. Instead of the lame, "read this article about something you probably don't care about" Twitter promotion, this tweet showed a lot of promise. Probably because it was a Beats product.
Coming to an App Store near you, the Beats Music App was released on Jan. 21, 2014, a day that changed my life forever, though I was unaware of it at the time. It wasn't until two days later that I made the discovery, Christopher Columbus style. If you haven't listened to it yet, go check it out because it is sweet, amazing, and cool all put into a giant pot of awesomeness.
There is something special about this online music service: the music understands you. The curators of this app understand, and they have revolutionized the online music game forever. "Where are you? At the gym?" Sure."About to take a selfie?" Always."Oh, well guess what?" I can't think of a good guess right now, sorry. "We've got the music personalized just for you."WHAT?!?!? That's crazy. This app can get the perfect music for the action I am doing.
For first time users, upon downloading the app you are prompted to give your full name, date of birth, sex, cell phone number (optional), email address, username, and password. Then you are given a 7-day free trial to use at any time of day for as much time as you want without any commercials, a big plus for the app. Being a new user, I am not entirely sure what happens after the 7-days of the free trial are up, but from what I've read on beatsmusic.com, there isn't a free, ad filled version. This is a problem for some of you cheap, ignorant music listeners.
The price is set at $9.99/month or $119.88/year. This is a steal considering how bad other music apps (like Pandora) have become with ads, and people pay upwards of $1,000/year for a terrible cable subscription, so why not pay for this service? I can't think of any negatives from what I've experienced first hand with my 7-day free trial so far, so I'd say it's totally worth it.
What's nice is you can have five accounts across 10 different devices, so you are definitely getting your money's worth. Plus, this is the coolest app of all-time. Just download it already. Stop reading this and go download it now. Unless you're not convinced, in which case, continue reading. But really if you need more convincing you obviously don't give credit where credit is due.

"The Sentence" is one of the coolest aspects of the app. Like I've mentioned, you literally formulate a sentence and it picks the playlist that correlates with that sentence. For example, you can have the sentence read, "I'm at a party and feel like partying poolside with my friends to hip-hop," and it plays that "type" of music. It's quite remarkable. You can even listen to LeBron James' Pre-game Playlist. To be the best you have to listen to the best athlete's playlist. It's science. Still not convinced you want to buy this app and get the monthly/yearly plan? Go on, keep reading.
Beats Music has a social network feel to the app, including followers, following, profile pic, header, bio, playlists to share, etc. I cannot emphasize how awesome this app is enough. You follow your favorite types of music, and it keeps you updated on new releases and top hits for that type of music. The three best things in this world, music, social networking, and Beats, all intertwined together to form perhaps the best music app of all time, if not the best app of all time. Convinced yet? I surely hope so.
So do yourself a favor, throw on your Beats headphones, listen to Beats Music, and forever change your life. Check it out. You won't regret it, and you can thank me later.