Alumni Profile: Mary Borek-Ploszkiewicz ('93)
Despite the consolidation, Villa Maria Academy lives on through its alumni like Mary Borek-Ploszkiewicz. A graduate of the class of 1993, she began her journey as a Victor because of faith and family.
She chose Villa because "it was a school where young women were empowered to build a solid foundation through a rigorous education while following God's plan through the Catholic faith." Mrs. Borek-Ploszkiewicz added, "My two sisters, aunt, cousins, and three nieces attended carrying on the family tradition."
During her time at Villa she enjoyed spending time with friends and building lifelong memories. Her favorite traditions were Mary's Day and Sports Day, which she hopes Cathedral Prep will do justice to.
She was also uniquely fortunate to experience Villa while boys were allowed to attend. She added, "It was a challenge for me, at first, because I truly wanted to go to a school where girls were given the opportunity to shine, but as time went on I noticed that the Villa teachers were determined to maintain high standards for young women and men."
She felt Villa prepared her for her future beyond high school.
"Every time I tell anyone that I graduated from Villa Maria Academy, they treat me with utmost respect because they know of Villa's reputation for high quality standards in all aspects of life," she said.
After Villa she went on to attend the Pennsylvania State University. There she earned a Bachelor of Science in art education and would go on to Edinboro University to earn a Master of Education in elementary education.
From a young age she possessed artistic talents. Yet going into her undergraduate education she said, "I actually thought I wanted to be an architectural engineer because of my interests in design, art, and physics but when I started my engineering degree at Penn State I completely changed my mind and major."
She would go on to be a guest lecturer at Penn State to teach others in art education.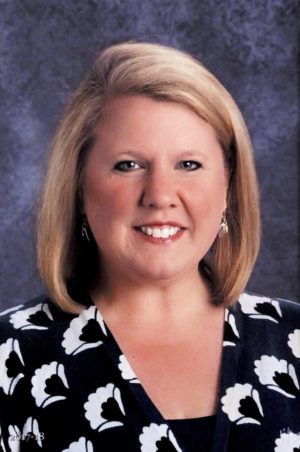 She currently shares her talent as an art teacher at JoAnna Connell Elementary School in the School District of the City of Erie. Her teaching style is "rooted on the art elements and principles of design of the past and present with collaboration of colleagues to integrate core classes like math and science to help students create multiple connections in their learning."
In the past Mrs. Borek-Ploszkiewicz has taught at schools in other Erie public schools, noting that that the biggest lessons her students have taught her are in love and patience. She hopes her legacy is "that I taught my students something that brings them joy and encourages them to be strong, intelligent, and independent people living happy and prosperous lives."