Rambler lacrosse team set to play Clarence High School tonight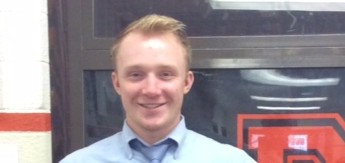 The Cathedral Prep lacrosse team looks to make it eight straight wins as they travel to Clarence High School tonight for a showdown at 6 p.m. The Ramblers have a record of 9-2, and have notable victories over crosstown rival McDowell and New York powerhouse Silver Creek. Prep is led by junior midfielder/attackman, Blaise Konzel and senior goalie Hunter Emerson.


Konzel has scored 24 goals for the Ramblers over the seven game win streak. He leads the team in points (goals and assists combined) and looks to continue his high level of play for the rest of the season. Emerson has recorded 29 saves in the last two games with a save percentage of 70 percent. When asked about the key to the recent success of the lacrosse team, Emerson stated, "We come out every game knowing we must play to our full potential. We make the little plays happen which leads to capitalizing on the big plays."
Prep has seven games remaining this season with two very important league games against Fairview at home this Thursday, April 30, and at McDowell the following Thursday, May 7. While the Ramblers always have the date circled when a matchup against the Trojans of McDowell is on the calendar, Emerson said, "It is important to focus on each game individually and not look forward, even though it is hard to hold back the excitement of playing league games, especially [against] our rival."
Look for the results of today's game on prep-villa.com or follow the official Cathedral Prep Twitter account @PrepVilla and get out to watch the Ramblers in action during the upcoming games in Erie.