Rambler wrestling team defeats Trojans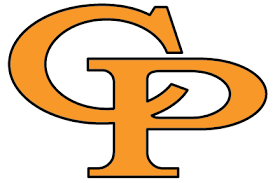 The Cathedral Prep wrestling team completed an absolute routing of the McDowell team last weekend. Prep's team, led by senior and future Bucknell commit Dorian Crosby, beat McDowell 54-12 in a blowout win. Prep's efforts were led by an 11-second pin from senior Jake Brumett. Other Prep wrestlers to finish the match with a pin were junior and perennial state finalist Paniro Johnson, Kaemen Smith, Elijah Hunt, Marques McClorin and John Campbell. 
The highlight of the night was undoubtedly Ben Tirpak's close win over Hayden Butterfield, 13-11, wrestling at 145. This was an exciting match to top of a victory over McDowell.
When asked about the meet senior Dorian Crosby said, "[I'm] really proud of my guys who came out and won tonight. Even those that lost were really tough in there, and no one got blown out. It was a great warm up for states because that's where the ultimate goal is really."
As Dorian said, going against McDowell was essentially a warm up for the long haul, which is a run at the state title. As usual, Prep looks to be well represented again this year with Dorian and Paniro leading the way as yearly contenders.